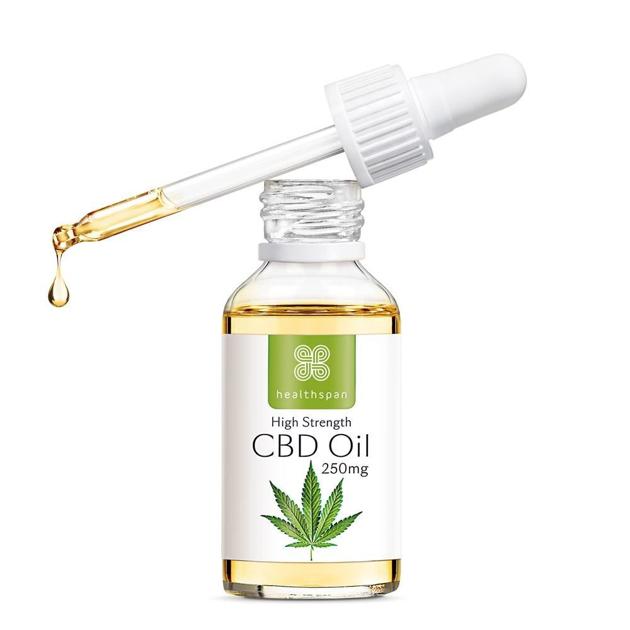 #inform-video-player-1 .inform-embed { margin-top: 10px; margin-bottom: 20px; }
#inform-video-player-2 .inform-embed { margin-top: 10px; margin-bottom: 20px; }
After a crazy election season, who doesn't need something to help calm themselves down — like, maybe, a smoothie laced with CBD.
CBD, marijuana without the hallucinogenic THC, is in all kinds of products sold over the counter these days, from topical creams and salves to dog biscuits. It's a holistic way to calm your mind and heal your body.
And it works in food and drinks, too. You can get that above-mentioned smoothie with CBD added at Kwench Juice Café on Westminster Street in Downtown Providence.
Another spot The Notester knows about is Two Ten Oyster Bar on Salt Pond Road in South Kingstown, where you can get CBD-infused cocktails.
There are more places, and more to come.
The local scene
Through Nov. 30 if you donate 10 bucks or more at Evviva Trattoria on Ledgeview Way in Wrentham to Clear Path for Veterans, you'll get a 10-buck voucher to use in a future visit. Also, if you dine there Monday, Nov. 30, a portion of the proceeds will be donated to the cause. www.evvivatrattoria.com
The November ice cream flavor is Pumpkin Oreo at Bliss Ice Cream & Sandwich Shop on Park Street in Attleboro. Think pumpkin ice cream with cinnamon, nutmeg and Oreo pieces. www.blissdairy.com
Thanksgiving, anyone? Lake Pearl on Creek Street in Wrentham is offering pickup and catered dinners (www.lakepearl.com/catering). Morin's on South Main Street in Attleboro is taking orders for T-Day (www.morins1011.com) and you can reserve turkeys now at the Willow Tree store on South Main Street in Attleboro. (www.willowtreefarm.com)
Greater Boston
There are spring rolls, barbecued pork and crispy fish on the menu, but the emphasis is on Vietnamese coffee culture at Banh Mi Oi on Centre Street in West Roxbury. www.banhmioi.cafe
Providence Proper
The two Sydney cafes, the one by the Providence train station and the other in Portsmouth, have been closed and are hibernating until spring. www.sydneypvd.com
Il Massimo has opened the takeout shop Massimo 2Go next to its restaurant on Atwells Avenue in Providence. They call its offerings Italian street food and they include paninis and espressos. www.massimori.com
Around Rhody
Matunuck Oyster Bar on Succotash Road in South Kingstown is now shipping overnight its locally raised East Beach Blondes and Sea Kists — they're oysters — anywhere in the country. www.rhodyoysters.com
Ocean House on Bluff Avenue in Westerly is hosting a Thanksgiving tea with tea cakes, snacks and desserts 3 to 4:30 Friday, Nov. 27. It will run you 35 to 55 bucks. www.oceanhouseri.com
Christmas at the Newport Mansions tours are Nov. 21 to Jan. 3 in Newport. www.newportmansions.org
Tap, cask and bottle
Bartenura Moscato wine now comes in 8.5-ounce cans. At sales of 750,000 cases this year, it's the best-selling imported Italian Moscato in the U.S.
While Boston Beer Co.'s sales of Samuel Adams and Dogfish Head have been sluggish, sales of its White Claw hard seltzers are reportedly helping keep the brewery afloat. www.bostonbeer.com
Big dates
Thursday, Nov. 12: A four-course Quintessa wine dinner for 125 bucks at Chiara on High Street in Westwood. www.chiarabistro.com
Sunday, Nov. 22: Harvest Brunch 10 to 2 at Brix at Newport Vineyards in Middletown. www.brixnewport.com
Sad notes
Sweet Twist, the candies and gift shop on Post Road in East Greenwich, has closed after 26 years, reportedly because the owners wish to retire.
Awards on the wall
USA Today 10 Best Readers Choice Awards went to The Industrious Spirit Company in Providence (www.iscospirits.com) for Best Craft Vodka Distillery, to Rhode Island Spirits in Pawtucket (www.rhodeislandspirits.com) for Best New Craft Distillery, to Whalers Brewing Co. in South Kingstown (www.whalers.com) for Rhode Island Brewery of the Year and to Willie's Superbrew of Pawtucket (www.superbrew.com) for its brews of ginger and lemon, mango and passion fruit, pineapple and lime, and pear and cinnamon. Willie's was also named Hard Seltzer Brewery of the Year.
Changing tables
Teuddys Espino is the new executive chef at Finn's Harborside on Water Street in East Greenwich. www.finnsharborside.com
Menu mysteries
The word stew comes from the Middle English stewen, meaning to bathe in hot water or steam, and before that from the Greek tuphos, meaning smoke or vapor.
Psst, let's make a deal
Mondays through Thursdays you can get an appetizer, any pasta, any pizza and a bottle of wine for 85 bucks at Coppa on Shawmut Avenue in Boston's South End. www.coppaboston.com
SEZ ME
Here's where and what The Notester dined on recently:
North Attleboro: The rigatoni zingara (17 bucks) and rigatoni Genovese (18 bucks) at the bar at Pizzeria Romana on Route 1. www.tratorria-pizza.com
Dedham: The short ribs (20 bucks) and steak tips (17 bucks) outdoors at the Midway Restaurant on Route 1A. www.midwaydistinctivecatering.com
Hey, been some place good? Send it in. Don't make The Notester do all the work. Email it to [email protected]
SOMETHING NEW Jerry Longo's Meatballs and Martinis
Longo was born in South Philly and worked on Federal Hill in Providence, and now has opened this Italian soul food restaurant at Twin River Casino in Lincoln.
Taqueria El Barrio
This Sonoran restaurant is new at Time Out Market Boston on Park Street in the Fenway.
Giusto
This Italian restaurant has opened in the new Hammets Hotel on Commercial Wharf in Newport. Look for Calabrian-style dishes.
Bon appetit. And if you go, let The Notester know.
#inform-video-player-3 .inform-embed { margin-top: 10px; margin-bottom: 20px; }