CCCC Hemp, a hemp farm and supplier of natural CBD products based in Wisconsin, has launched a new full-spectrum hemp flower strain called The Lifter which contains 0.3% THC or less.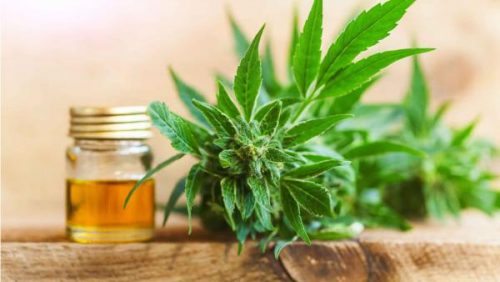 Greenwood, United States – December 14, 2020 /NewsNetwork/ —
CCCC Hemp, a family-owned company based in Wisconsin which supplies CBD and hemp products, has launched a new CBD hemp flower strain called The Lifter.
More information on the launch can be found by visiting https://www.cccchemp.com
The launch provides individuals with a natural CBD hemp flower strain that is full-spectrum and contains 0.3% or less THC. The product is harvested from the family farm in Wisconsin and provided both online and in the company's store at Nature's Intentions in Neillsville.
Individuals can also purchase the newly launched product by visiting https://www.cccchemp.com/product/lifter/381.
The product is available in several quantities, including ounce weights, hempettes, and pre-rolled cones. The price starts at $4.99, and the largest quantity costs $84.99.
The Lifter CBD flower strain is described as a staple among hemp flowers. Its buds carry a pungent, sweet, and fruity scent and have a bold, green color. The flavor is described as sweet funk, with a hint of citrus and blueberry.
The company lists the benefits of this release as melting fatigue and lifting the spirits and advises individuals to consult their doctor and employer before using any hemp products.
The launch of The Lifter adds to the company's range of hemp products, which includes hemp flower oils, available in 100g, 200g, and 500g varieties.
Other holistic CBD products are available, including the deep tissue body liniment topical range which provides relief to sore muscles, and a headache relief stick that can be applied behind the ears, along the temples, and across the forehead to reduce pain.
CCCC Hemp is a small family farm in Wisconsin that supplies hemp and CBD products online and in a brick and mortar store. They provide pet treats, edibles, hemp clothing, vendor products, and more, and pride themselves on offering relief to their customers.
Since 2019 they have been expanding their product line and perfecting their CBD oil processing. The company has also opened a bigger store, and expanded the range of products in its online shop.
More information on the launch of the new CBD hemp flower strain and the company's other products can be found by visiting the URLs above.
Contact Info:
Name: Darin Degenhardt
Email: Send Email
Organization: Cannabis Cultivators of Clark County LLC
Address: W5378 E Schofield Ave, Greenwood, WI 54437, United States
Phone: +1-715-937-1941
Website: https://www.cccchemp.com/
Source: NewsNetwork
Release ID: 88989868