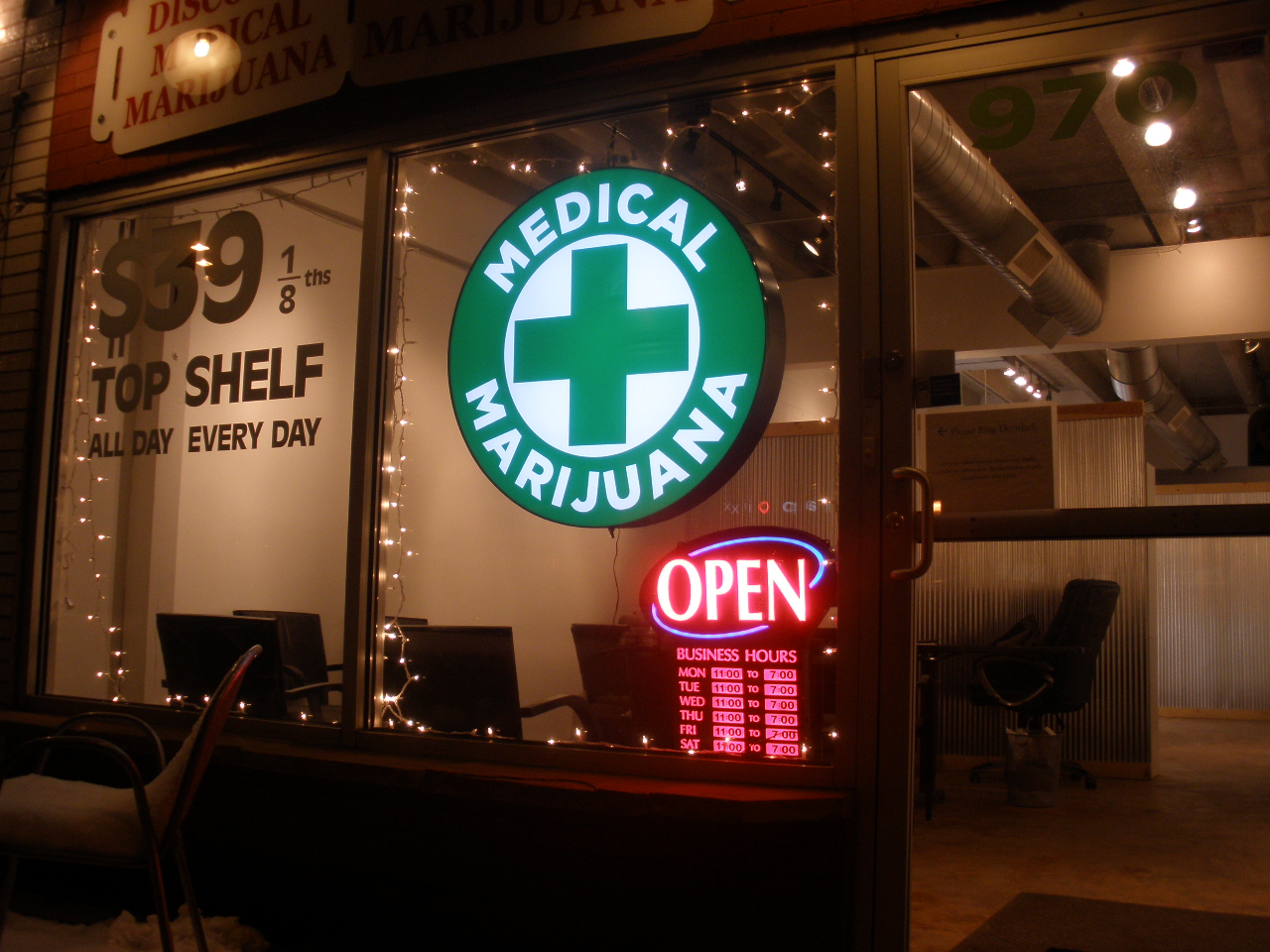 The last time I dove into Cresco Labs (OTCQX:CRLBF), questions swirled around the marijuana distributor and whether its then-pending acquisition of competitor Origin House would actually finalize. That was back in November 2019
I've been waiting nearly a year to write the follow-up, wanting to see 1) if the merger would ultimately go through and, if so, then 2) what operations looked like in the first couple quarters for the combined entity.
Now, it's time for the rest of the Cresco story. And it's a good story…
First, the merger. Cresco completed the Origin House transaction in January, as I said was likely. The alternative – a C$45m breakup fee Origin House would have to pay – simply made no logical sense for Origin House at that particular moment. Thus, to me, the merger seemed pretty much assured.
Second: After a couple of quarters of combined operations – including a period that overlapped with the COVID lockdown – I like the new Cresco more than ever. This is a company now positioned to become one of the most important players in legal marijuana.
Better still, because the Street today only cares about a certain gaggle of technology stocks at the moment, and because no one is quite certain what a Trump or Biden administration means to the legal weed industry at a federal level, investors aren't very high on Cresco shares (no pun intended). A stock that started the year at $6.55 now trades at just over $5.80, down a bit more than 11%.
And while it's certainly risky to dive into most stocks these days, Cresco might just prove to be a good value at the moment.
The Basics of Cresco's Business
Cresco is the largest wholesaler of branded cannabis products in the legal-weed industry. As I pointed out in my first go-round with the stock, think of the company like you would an Anheuser-Busch (NYSE:BUD) beer distributorship. Just as bars, restaurants, and supermarkets order Budweiser and other A-B beers from a state-licensed, A-B distributor, so must weed dispensaries order product from state-licensed marijuana-product distributors.
Cresco is the 800-pound gorilla in that world. For instance, the brands it distributes are in 100% of dispensaries in Pennsylvania, and about 75% of the nearly 700 stores in California, the world's most important marijuana market.
That's a world I want to be in as a long-term investor in cannabis stocks. It's the pick-ax-and-shovels approach to weed stocks. Who cares who becomes the 7-Eleven of retail marijuana? Who cares who becomes the Coca-Cola of branded weed products? Who cares who becomes the Tyson Foods of raw marijuana? The company in the middle – the one that has a government license to distribute all those products to all those retailers – that's the winner.
Along with its distribution operations, Cresco runs several cultivation facilities where it grows various strains of marijuana for its own branded lines. As well, it operates 19 retail dispensaries (soon to be 21) across six states (New York, Massachusetts, Pennsylvania, Illinois, Ohio, Arizona). In all, Cresco's footprint as a grower, seller, and distributor pretty much covers America's 10 largest cities or states, meaning it serves a vast base of potential customers.
Some Cresco observers point out – wrongly – that by selling its own brands and running its own dispensaries, Cresco will ultimately alienate the producers and dispensaries it needs to fill out its distribution network. That's myopic.
Sure, Cresco distributes its own brands, but the company distributes a wide range of third-party brands, as well, from producers who don't have the scale, the finances, the expertise, or the desire to distribute their own products across thousands of stores and multiple states. As such, Cresco is truly agnostic. So long as new consumers enter the market, prompting new stores to open up, Cresco rakes in the dollars no matter if buyers are snapping up FloraCal Farms raw marijuana bud (a Cresco brand) or some third-party maker of edibles and pre-rolled joints.
And, yes, Cresco runs competing dispensaries. But so what? As the big kahuna in distribution, other dispensaries need to call on Cresco's distribution division for products to stock. Again, Cresco doesn't care what they buy, so long as they're buying. Moreover, given that states generally limit how many outlets a retailer can operate, it's not like Cresco's dispensary division is going to try to price competitors out of the market – that would be counterproductive since it would hurt the distribution division and not really give the retail division any meaningful advantage.
The Post-Merger Cresco
As I noted, Cresco wrapped up its marriage to Origin House in January. Cresco emerged from that hook-up as the largest wholesaler of branded marijuana products in the industry. That's an enviable position to be in as the industry grows, both in terms of new stores opening in existing weed-friendly states, and as more states join those ranks.
During Q2, amid the worst of the Covid crisis, sales for the combined company rose 30% or more in every market Cresco operates in, save for Massachusetts (where a Republican governor deemed adult-use marijuana "non-essential" during the lockdown, though hypocritically liquor sales – and, thus, liquor stores – were deemed OK).
As well during the quarter, Cresco posted its first month ever (June) in which the company achieved positive operating and free cash flow. That's a huge step for the young company. There will likely be stops and starts going forward, like an infant first learning to walk, but reaching that milestone hints at Cresco's highly profitable future.
Equally telling is that the new Cresco has been taking market share in key states. In California, where statewide sales grew 10% quarter-over-quarter, Cresco's sales grew 41%. The brands Cresco sells are now in nearly every tier 1 cannabis dispensary in the state (tier 1 defined as stores with the largest sales or the broadest reach).
That tells me that as states allow more stores to open, Cresco is in prime position to benefit. Retailers that open additional stores under their existing license will continue to call on Cresco to supply their new outlets, while independents that open their first store will be looking for a distributor that has a broad selection of products and brands. We will likely see that in action in Illinois, where Cresco already racks up more than $1 billion in annual sales. The Illinois state is set to release another 75 retail licenses, which will increase demand for Cresco's lineup.
Overall, Cresco's sales in the first six months of the year hit $160.6 million (comparisons to a year earlier is totally meaningless, given the merger). For the second quarter, sales approached $94.3 million, a 42% sequential increase over Q1 – and, again, that was in the midst of a raging pandemic that shuttered the economy.
I originally expected that Cresco's post-merger 2020 revenue would come in somewhere in the $225-$260 million range. I way undershot. Based on the first two quarters, and especially based on the power of the second quarter, 2020 revenues should easily push past $325 million, maybe even past $350 million, by the time the year is done.
Opportunity in the Covid Crisis
The only real risk I see to 2020 revenue projections is Washington, D.C.
Will the White House and Congress pull together to save the American consumer? Stimulus checks and the $600 weekly supplemental unemployment insurance ended back in July, and lawmakers have proven lackadaisical in extending those to keep tens of millions of American families afloat. As a result, evictions are now on the rise, anecdotally, while consumer spending that was going gangbusters has slowed sharply.
To what degree might that flow through to Cresco's revenues in the back half of the year? Impossible to guess at that. Though it does seem obvious that if DC gets its act together and distributes more stimulus, then the second half of 2020 will be good for Cresco.
But the Covid crisis might hide a silver lining, as well.
The pandemic has shot holes in state budgets all across the country. As such, state governments are desperate for new sources of income. Tax revenues from legal marijuana sales represent an enticing money grab. A dozen states have marijuana initiatives underway for the November elections that could see weed legalized in some fashion. The two big ones to watch are Arizona and New Jersey, where a ballot measure would legalize recreational use.
Cresco already has a medical-use retail out in Phoenix (the fifth most populous city in the country), and the company's operations in Pennsylvania and New York mean Cresco would likely slide into a leading role in Jersey (the 11th most populous state in the nation).
A "Yes" vote in either state would not imply an immediate bump in Cresco's sales, but it absolutely would imply that Cresco is on track to meaningfully larger sales in those states moving into the latter months of 2021 and beyond.
Be a Buyer Up to $7.50
The last time I wrote about Cresco, I recommended the shares at a price up to $7.50. At that time – Nov. 15, 2019 – Cresco shares were trading at $5.65, pretty much where they are today. During the intervening months, the stock has seen lows of $2.05 (amid the Covid crash) and highs of $7.70 (just last month).
I will stick with my advice to buy Cresco at prices up to $7.50. But I will quickly add that this is not a momentum stock and I would not be a buyer looking for a quick rebound. Cresco is a stock to buy at today's relatively cheap price and put away for a while. The company needs to age, and the industry needs to mature. We're in the middle of that process right now, as America comes to grips with antiquated, Puritanical drug laws that largely make no sense, particularly as it relates to marijuana. This is a sea change that's taking place, but all sea changes have their ups and downs as the future unfolds.
At the moment, I value Cresco Labs on its revenue, since earnings are non-existent. Because we don't have a full year's worth of sales for the newly combined company, I'm calculating 2020 sales based on a hybrid of the Q2 run rate and the run rate for the first half of 2020.
As noted above, Q2 sales were just over $94 million, implying full-year revenue of roughly $377 million. First half sales of just over $160 million imply a full year run rate of $321 million. I'll lean toward the conservative end of that spectrum and say that Cresco will end 2020 with about $335 million in revenue. Based on the current share count (206.3 million) that implies about $1.62 in sales per share.
To that, I'm giving Cresco a 5 multiple. My rationale:
The company is the leader in branded marijuana products and it has footprint-growth ahead of it as more states come online.
It is still wringing costs out of the system in the wake of the Origin House merger. That's fattening the company's profit margins. In Q2, gross margins were 74%, and as costs come out of the system, more of the company's revenue is pretty much going to slide straight to the bottom line.
"Yes" votes in New Jersey and/or Arizona this November will boost the profile of marijuana stocks overall, and Cresco in particular, since it's the leader in the pickaxes and shovels necessary to supply new stores that open.
All of that implies a share price approaching $8.10 as we go into 2021. Thus, snapping up the stock today at under $5.85 seems a good entry point.
But I will end with a caveat: If Congress fails to support jobless American families, if the economy backslides across the remainder of the year, or if we see political violence in the wake of the November presidential elections, all bets are off.
If that does happen, though, I would use the turmoil to grab Cresco at even cheaper prices. Legal marijuana is here to stay. And state laws regulating who can sell it are here to stay. Given those realities, there's not a company in the weed industry better positioned to play a leading role in the growth of retail marijuana sales.
Disclosure: I/we have no positions in any stocks mentioned, and no plans to initiate any positions within the next 72 hours. I wrote this article myself, and it expresses my own opinions. I am not receiving compensation for it (other than from Seeking Alpha). I have no business relationship with any company whose stock is mentioned in this article.